The 2016 Ford F-250 Diesel and the Chevrolet Silverado 2500HD Diesel are among the strongest heavy-duty pickup trucks available today. Both offer incredible power to help you tow and haul substantial weight. These trucks are also highly configurable and their cabins are stocked with modern tech and comfort features. Before you decide which model you want, check out our side-by-side comparison.
2016 Ford F-250 Diesel vs Chevrolet Silverado 2500HD Diesel
Power and Performance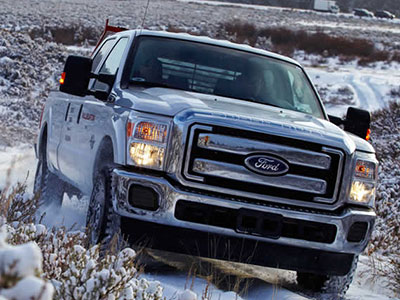 Here the 2016 Ford F-250 Diesel easily takes the lead. Its turbocharged, 6.7-liter diesel V8 engine generates 440 horsepower and 860 pound-feet of torque for premium performance. It can haul max loads of 4,130 pounds. With a fifth-wheel setup, the F-250 can tow up to 16,600 pounds.
Of course, the Chevrolet Silverado 2500HD was also built for substantial towing and hauling. Its turbocharged, 6.6-liter diesel V8 engine produces 397 horses and 765 pound-feet of torque. Depending on configuration, the Silverado 2500HD can haul up to 3,534 pounds. Add a fifth-wheel setup to tow max loads of 18,000 pounds.
Driving Dynamics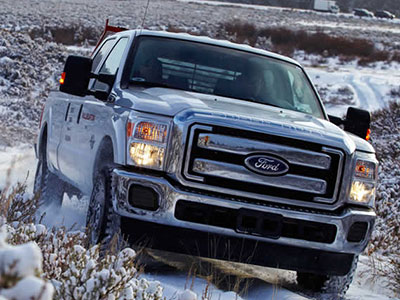 Once again, the Ford F-250 is the clear winner. Its recently updated turbodiesel engine is exactly what you need to tackle major weight without ever feeling strained on the highway. Use the Tow/Haul mode to lock out higher gears for enhanced performance as you tow or haul heavy loads.
The Chevrolet Silverado 2500HD is a close second. It feels steady and precise in just about any setting, including around sharp turns. The Digital Steering Assist technology comes in handy as you navigate narrow spaces or attempt three-point turns.
Passenger Convenience and Comfort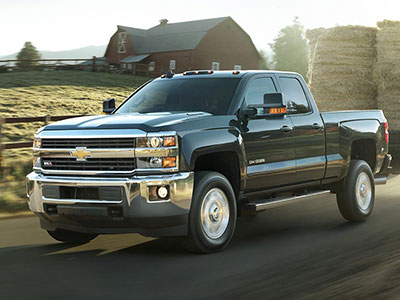 Inside, the Chevrolet Silverado 2500HD impresses with its wide, plush seating and modern tech features. Use the cabin's Wi-Fi hotspot to surf the Web from your worksite. The central MyLink infotainment system links to your smartphone so you can make hands-free calls or stream your favorite tunes.
The Ford F-250, however, was decidedly difficult to beat. Its infotainment system, the MyFord Touch interface, is intuitive and easy to use. It keeps you connected with features like voice-to-text messaging. Voice controls give you quick access to important apps.
Safety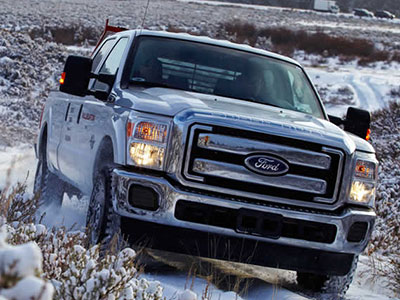 When it comes to safety, the 2016 Ford F-250 Diesel has the edge. Its rearview camera makes backing up a snap, even when you have a huge trailer attached. The SOS post-crash alert system automatically notifies emergency services. The power-adjustable pedals help you find the perfect position at the wheel.
In the Chevrolet Silverado 2500HD, the OnStar telematics system provides an impressive safety blanket. Its features include on-demand roadside assistance and automatic collision notification. Turn-by-turn navigation guides you around unfamiliar territory.
Learn More about the Ford F-250

Both the 2016 Ford F-250 Diesel and the Chevrolet Silverado 2500HD Diesel heavy-duty pickup trucks are appealing, but we think the F-250 Diesel has a serious edge. Inside, it's packed with comfort and convenience features. The F-250 has the more powerful turbodiesel V8 engine, giving you the output you need to haul substantial weight. On the road, you'll feel at ease, because the F-250 is highly maneuverable. Come in and test drive the F-250 today!