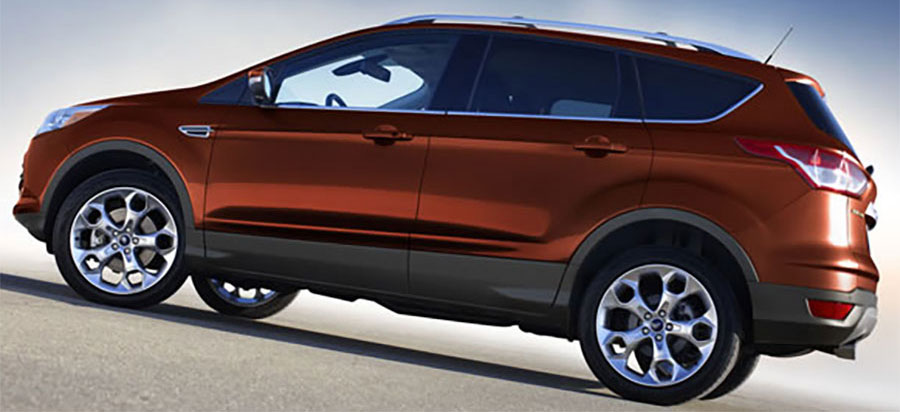 The Ford Escape is an excellent small crossover that's known for its appealing cabin, advanced safety features, and fuel-efficient performance. On the road, the Escape is incredibly versatile, making it a great pick for commuters and city-dwellers alike. Inside, roomy seating and modern infotainment features satisfy the entire family. This crossover also offers high standards in safety. Modern models are especially impressive, with a range of high-tech features to boost passenger protection. Since it first appeared in 2001, the Escape has been a bestselling model, and it's easy to see why. Come in and test drive an Escape today!
Used Ford Escape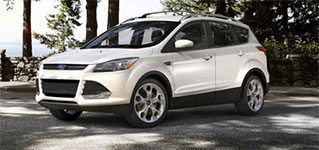 The used Ford Escape is truly a best-in-class crossover SUV designed with handsome cabins, high-tech features, and premium safety gear. Inside, the Escape is roomy and comfortable. No matter where you sit, you'll enjoy ideal support and generous head- and legroom.
Modern conveniences, like keyless entry and ignition and dual-zone automatic climate control, help you make the most of your on-road experiences in the Escape. The rearview camera offers a prime view as you back out of your driveway. Upscale features - including leather upholstery and heated front seats - make you feel like you've purchased a luxury SUV. The power panoramic sunroof gives the cabin an open, airy vibe.
Look for three different Escape powertrains. The most powerful is a turbocharged, 2.0-liter four-cylinder engine that delivers V6-like performance. It generates 240 horses for swift acceleration and easy highway passing maneuvers. For excellent fuel economy, look for the turbocharged, 1.6-liter four-cylinder engine. It strikes an excellent balance between fuel-efficiency and modern power, producing 178 horses. The third-generation Escape also offers all-wheel drive to enhance overall performance and traction on slick roads. No matter which model you prefer, you'll find that the Escape provides a confident, composed ride.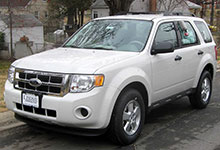 Inside, this used Ford Escape offers contemporary style and excellent ergonomics. These crossovers are also big on modern comfort and convenience items. Heated front seats and leather upholstery generate a stylish vibe and enhance overall comfort levels. The navigation system helps you take the shortest, most viable route home. The automated parallel parking system makes it easy to guide the Escape into cramped spaces.
When it comes to power, you can expect great things from your used Ford Escape. In 2009, the Escape introduced a 171-horsepower four-cylinder engine for improved overall performance. You can also find a V6 engine that boosts output to 240 horses.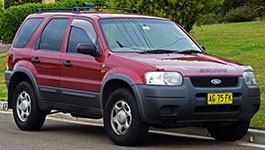 The first Ford Escape models are clean-cut and comfortable SUVs. The original engine was a 2.0-liter four-cylinder that produced 130 horsepower. In 2005, the Escape introduced a 2.3-liter four-cylinder that boosted output to 153 horses. Shoppers could also select a 200-horsepower V6 engine for enhanced performance. Most of these models came with a four-speed automatic transmission, but you might be able to find a used model with the five-speed manual transmission.