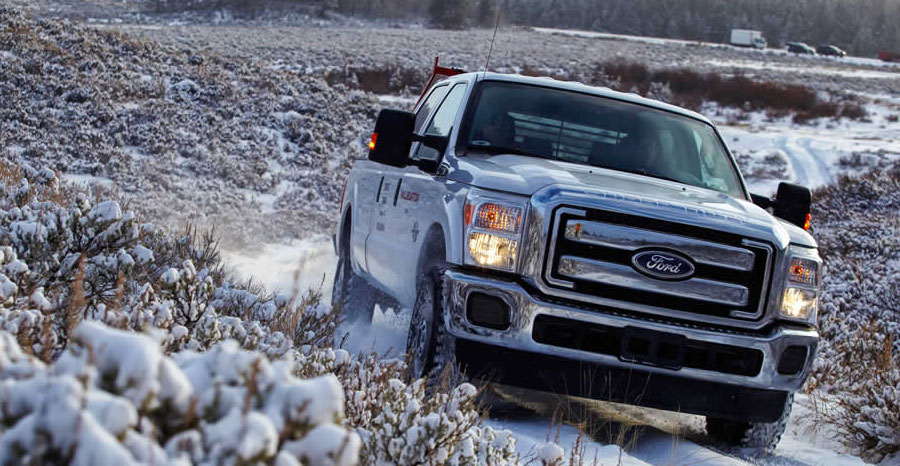 The 2016 Ford F-250 Super Duty is a heavy-duty pickup truck that delivers exceptional towing and hauling utility. It's designed for drivers who move more weight than the average bear, offering features like fifth-wheel towing and diesel power. Inside, the 2016 F-250 Super Duty is spacious, comfortable, high-tech. Modern safety gadgets make it easy to maintain overall stability. Performance features like four-wheel drive help you traverse rugged terrain.
2016 Ford F-250 Super Duty
When you require extraordinary power and performance, look no further than the 2016 Ford F-250 Super Duty. This truck offers two engine options, both of which give you the strength you need to get the job done. The 6.2-liter gasoline V8 engine generates 385 horsepower and 405 pound-feet of torque for a smooth, seamless heavy-duty performance. For the ultimate ride, look into the turbocharged, 6.7-liter diesel V8 engine. It maxes out with 440 horses and 860 pound-feet of torque. With a fifth-wheel setup, the diesel's incredible engine output makes it easy to tow max loads of 16,600 pounds. Fill the truck bed with up to 4,130 pounds of maximum cargo.
Settle behind the wheel to get a sense of the F-250's smooth, responsive ride. Both engines deliver substantial muscle and quick acceleration. This pickup is designed to move maximum loads, and, even with heavy trailers attached, it inspires complete confidence. As you move heavy loads, the Tow/Haul mode comes in handy, because it locks out higher gears to maximize performance.
The 2016 Ford F-250 Super Duty certainly isn't short on safety. The SOS post-crash alert system automatically dials 911 when your airbags deploy. Thanks to the four-wheel antilock disc brakes, it's easy to make quick, strong stops. Trailer sway control maximizes driver control when you've got heavy loads in tow. The rearview camera makes it easy to attach a trailer or guide the F-250 in reverse.
Inside, the 2016 Ford F-250 Super Duty offers everything from sturdy utility to upscale style. With leather upholstery and ventilated front bucket seats, you'll enjoy supreme comfort on your way to work. Choose from three cabin styles - the two-door regular cab, four-door extended cab, and four-door crew cab. All are big on passenger space, offering wide, supportive cushioning. You'll also find plenty of storage options. In crew cab models, you get a long storage tray to stow valuables out of sight.
Ford knows that modern drivers need to stay connected - even from the jobsite. That's why the F-250 delivers smartphone integration features and a central infotainment system. The MyFord Touch system offers both a touchscreen interface and voice control technology, making it easy to access your favorite apps on the go. Use the system to send voice-to-text messages or stream your music collection from devices. The F-250 also provides two USB ports to keep your smartphone fully charged on the go.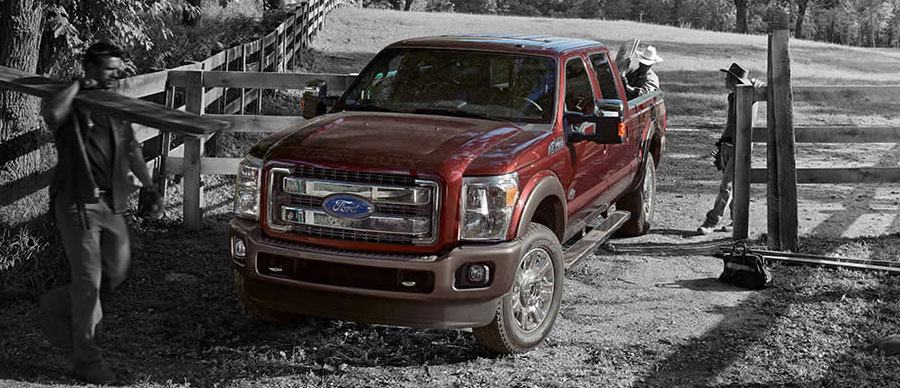 F-250 Super Duty King Ranch
The F-250 King Ranch offers a unique take on the heavy-duty pickup truck. Inside, its unique Western theme is both upscale and stylish. Luxury items, including special leather upholstery, take comfort to the max. Outside, the King Ranch sports a handsome two-tone paint job that sets it apart from other models. It's also stocked with modern conveniences, like a navigation system and heated and ventilated front bucket seats.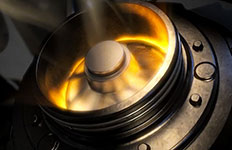 Best-in-Class Power
The 6.7L Diesel Power Stroke engine is your go-to source for moving heavy loads.

Move Gigantic Loads
There's no better heavy-duty truck on the road today.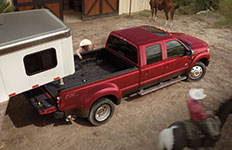 Tow/Haul Mode
Lock out higher gears to maximize performance and driver control.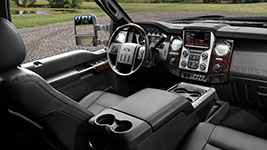 Interior Luxury
Enjoy comfortable, stylish digs on your ride to work.
Conclusion
For heavy-duty drivers, the 2016 Ford F-250 Super Duty is a premium pick. This truck gives you the power you need to tow and haul some serious weight - no matter which engine you prefer. Choose from a range of cabins and bed sizes to create the F-250 that best suits your needs. Inside, you'll enjoy spacious, comfortable seating and all the latest tech gear. Cutting-edge safety gear helps keep you protected on the job. Feel the power of the F-250 on a test drive today!