The 2017 Ford Explorer and the Jeep Grand Cherokee are two of the most impressive off-road-ready SUVs on the road. They're known for their power and utility, but they also supply plenty of family-friendly comfort. If you're wondering which model is right for you, check out our comparison guide.
2017 Ford Explorer vs Jeep Grand Cherokee
Interior Comfort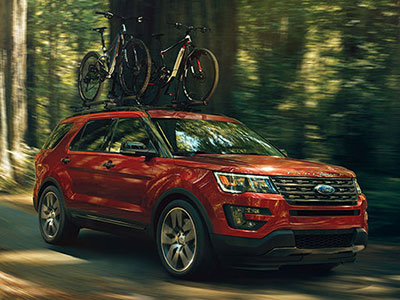 If you're shopping for an all-out family hauler, nothing beats the 2017 Ford Explorer. All three rows provide rich passenger comfort, so your daily commute is never short on luxury. High-end features, such as leather upholstery and heated seats, take your experience to the next level.
Inside the Jeep Grand Cherokee, you'll find two rows of adult-friendly seating - though that may not be enough for large families and social butterflies. Still, seating is supportive and surprisingly plush. Throughout your trip, you'll enjoy generous head- and legroom.
Off-Road Prowess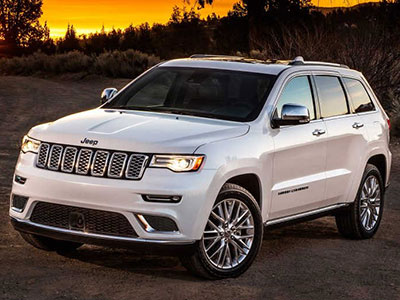 This competition was a close one, but the Jeep Grand Cherokee has the edge. It's specially designed for maximum off-road performance, tackling your favorite trails with ease. The brand new Trailhawk edition is packed with everything you need for an especially rugged ride.
Of course, the 2017 Ford Explorer is also big on utility. Add all-wheel drive for enhanced traction away from the pavement. Properly equipped, the Explorer can tow up to 5,000 pounds, making it an excellent choice for you next outdoor excursion.
Tech & Infotainment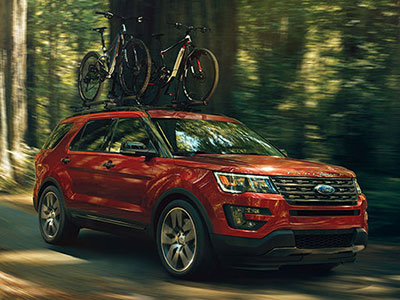 The 2017 Ford Explorer's new infotainment system, Sync 3, is exactly what you need to stay connected on the go. Seamless smartphone integration capabilities make hands-free texting and audio streaming a snap. To keep young passengers occupied during long trips, simply turn on the rear-seat dual-screen entertainment system.
Still, the Jeep Grand Cherokee tech lineup is nothing to sneeze at. Its central Uconnect system is intuitive and easy to use, so you always have quick access to important apps. Use Bluetooth wireless technology or the USB port to connect your favorite devices to the central system.
Safety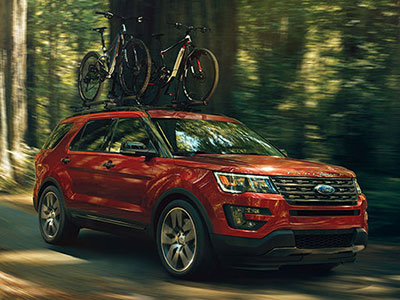 In terms of safety, the 2017 Ford Explorer is nearly impossible to beat. In government crash tests, the Explorer earned a perfect five-star rating for overall protection. Advanced technology, including blind-spot monitoring, scans your surroundings to warn you of danger.
Of course, the Jeep Grand Cherokee also strives to provide top-notch passenger protection. If it senses an oncoming crash, the forward collision mitigation system automatically applies the brakes to help you come to a quick stop. Automatic high-beam control detects light sources ahead, switching between high and low beams as needed.
Learn More about the Ford Explorer

Both of these SUVs are impressive in their own right, but the 2017 Ford Explorer is truly something special. With its all-wheel-drive technology and substantial towing power, the Explorer supplies the utility you require. It also blends generous speed with excellent fuel economy. Inside, you'll find excellent passenger space and comfort. Worldly tech features, including smartphone integration and turn-by-turn navigation, keep you connected. Driver aids help you avoid nearby danger. Take the Explorer for a test drive today!