The 2017 Ford Focus and the Mazda 3 are two of the most impressive compact vehicles on the road today. These models are known for their sporty, fuel-efficient performance, modern interior comfort, and substantial safety. Both are offered in sedan or hatchback form. If you're wondering which model is right for you, check out our comparison guide.
2017 Ford Focus vs Mazda 3
Passenger Comfort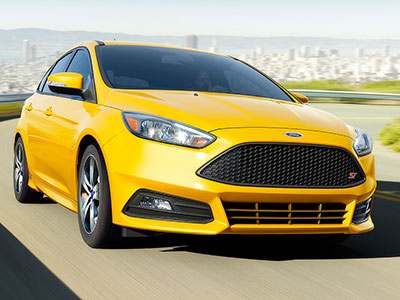 If you're shopping for passenger comfort, the 2017 Ford Focus delivers the goods. Inside, you'll find ample head- and legroom and supportive seating. With innovative features, like the heated front seats and steering wheel, you can take comfort to the next level.
The Mazda 3 isn't far behind. Its stylish, refined interior provides the passenger comfort you crave. Modern features, such as full leather upholstery, give the cabin a luxurious feel.
Fuel-Efficient Performance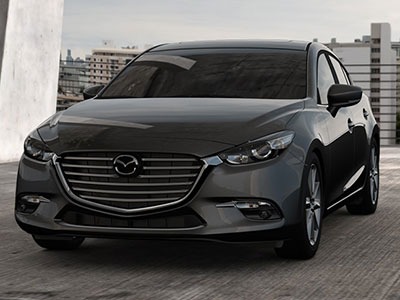 This was a close race, but the Mazda 3 inches ahead. That's because all of its engine options blend power with modern fuel economy. Depending on which powertrain you prefer, the Mazda 3 earns up to 30 city/40 highway mpg.
If there was any doubt about how close this competition was, just take a look at the 2017 Ford Focus's top EPA ratings: 30/40 mpg. As with the Mazda 3, you can choose from a range of engine options for the performance you crave. No matter which powertrain speaks to you, you'll find that getting up to speed is a snap.
Safety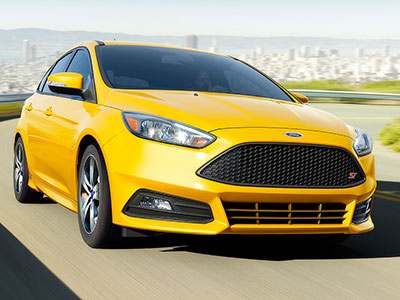 Here, the 2017 Ford Focus proved impossible to overcome. In government crash tests, it earned a perfect five-star rating for overall protection. As you back out of a parking space, the rear cross-traffic alert system lets you know if any vehicles are headed your way. The rearview camera helps you spot any obstacles in your path.
The Mazda 3 also supplies plenty of high-tech passenger protection. The auto-dimming rearview mirror wards off nighttime glare. A wealth of airbags, including side curtain airbags, mitigates passenger injury during a collision.
Modern Tech & Infotainment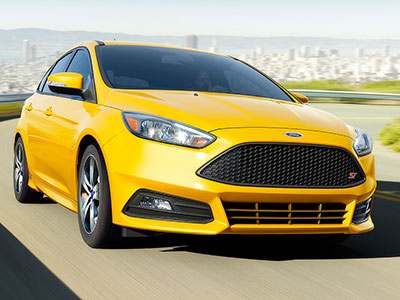 For technology, we like the 2017 Ford Focus. The cabin's ambient interior lighting gives your nighttime rides a soft glow. The central Sync 3 system includes a crisp, 8-inch touchscreen, which responds nicely to user input. When you combine smartphone integration with the system's voice controls, you can make hands-free calls without looking away from traffic.
The Mazda 3 also aims to keep you connected. The central 7-inch touchscreen gives you streamlined access to important apps. Keyless entry and ignition mean you can make a quick getaway. Use the cabin's USB ports to keep your favorite devices charged and ready for action.
Learn More about the Ford Focus

Both models provide a fuel-efficient ride, but the 2017 Ford Focus leaves the competition in the proverbial dust. Whether you prefer the sedan or hatchback style, this compact car delivers excellent passenger space and comfort. High-tech features, like keyless entry and ignition, make life simpler. Smartphone integration keeps you connected. On the road, the Focus is responsive and fuel-efficient. Modern safety gear supplies impressive peace of mind. Take the Focus on a test drive today!