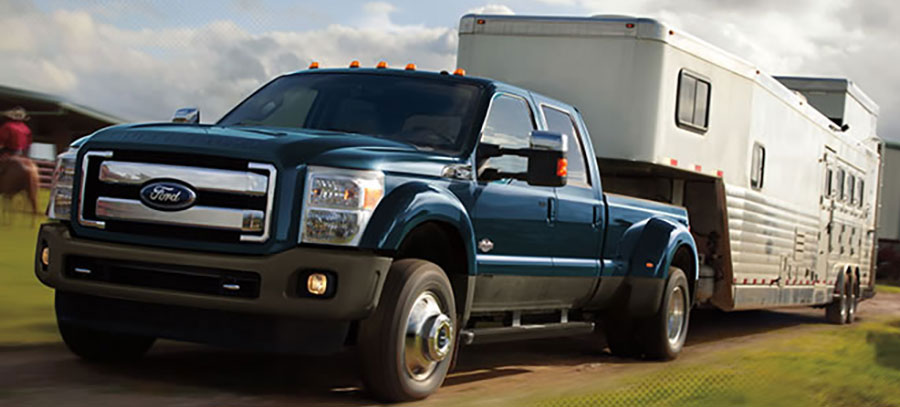 The Ford F-250 is a heavy-duty pickup truck that's known for its massive towing and hauling capabilities. When it comes to rugged power, it's certainly a cut above the rest - the perfect option for drivers who need to move more weight than a full-size truck can handle. The used Ford F-250 is more than just a workhorse, however, offering impressive interior space and passenger comfort. High-tech infotainment options help you make the most of your ride to the jobsite.
Used Ford F-250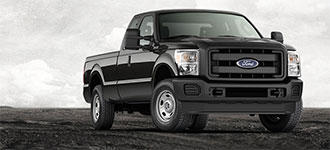 The used Ford F-250 is big on options. Choose from a wide range of configurations for the model that suits your needs. To start, there are three body styles - regular, extended, and crew. The crew cabin is an especially attractive option if you want your F-250 to double as a family hauler. There are five trim models on the market, which range from comfortable to downright luxurious. The King Ranch, for example, treats you to niceties like special leather upholstery and a Texas-inspired theme. Under the hood, there are still more options - gas and diesel. For the most towing and hauling power, look for a used F-250 with the 6.7-liter turbodiesel engine. This monster produces 400 horsepower and 800 pound-feet of torque to make towing max loads a breeze.
Inside, the modern used Ford F-250 offers generous accommodations - with massive amounts of head-, leg-, and elbowroom for all. Modern niceties, including a heated steering wheel, add a sense of interior luxury. The MyFord Touch infotainment system is intuitive and easy to use. It connects to your smartphone, so it's easy to stream music through the F-250's speakers or make hands-free calls via the central system.
As you shop for a used Ford F-250, remember that there have been some changes over the years. In 2009, this pickup introduced a number of new features, including the voice-activated Sync system. Use it to access infotainment features without looking away from traffic. In 2011, the modern engine lineup appeared. Before the 2011 model year, shoppers could choose from two gas engines and a turbodiesel V8, the latter of which was rated for 350 horses and 650 pound-feet of torque.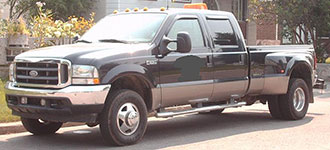 The original Ford F-250 was a rugged, square-jawed pickup with impressive engine power. Shoppers could choose from three cabin options - standard, extended, and crew. The latter two offered impressive rear-seat space for extra passengers. At the outset, the Ford F-250 offered three engine options, including a 7.3-liter PowerStroke turbodiesel V8 that enhanced pulling power and overall performance.
When you're shopping for a used Ford F-250, you'll notice that some changes occurred over the years. Beginning in 2003, shoppers could purchase the FX4 off-road package for the ultimate rugged ride. In 2005, Ford introduced powertrain upgrades for a smoother performance and more responsive handling.