The Ford Mustang is a classic American muscle car, gracing the roadways with superlative speed and style. When you hit the gas, you can expect a surge of pure power. Thanks to its sporty handling dynamics, the Mustang takes on winding roads and city grids with little effort. In addition to its handsome, aerodynamic exterior, the Mustang is also big on passenger comfort. Inside, you'll feel at home for hours on end. If you're shopping for a used Ford Mustang, check out our guide and learn how these muscle cars have changed over the years.
Used Ford Mustang

Driving enthusiasts love the modern Ford Mustang. It combines all the greatest aspects of previous models - strength, speed, and style - with modern technology. For example, the new EcoBoost four-cylinder generates 310 horsepower and still manages to earn up to 32 mpg on the highway. You'll also find powerful V6 and V8 engine options on the market. The Mustang's new independent rear suspension creates a smoother, more responsive ride. Shoppers can choose between a traditional six-speed manual transmission and a six-speed automatic. The latter also comes with paddle shifters, giving you the power to downshift at will and get up to speed in a snap. The sixth-generation exterior is seductive and stylish, combining more aggressive lines with the Mustang's traditional fastback roofline.
Inside, the modern used Ford Mustang is impressively spacious. Thanks to the new Mustang's longer wheelbase, passengers enjoy increased elbowroom. High-quality cabin materials and upscale features - like leather upholstery - provide a sense of luxury. Tech features, such as the new Sync 3 infotainment system, offer endless smartphone integration options and modern passenger protection.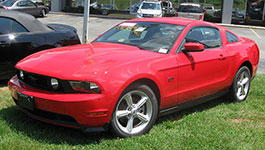 For used buyers, the fifth-generation Ford Mustang is an appealing option. On the road, these models continued the Mustang tradition of speed and power, adding a well-mannered performance. The V8 engine generated up to 300 horsepower. Thanks to a new suspension, drivers could count on stronger stops and more responsive handling. The new exterior style was a throwback to '67 and '69 models - with design cues that included a fastback roofline and side sculpting.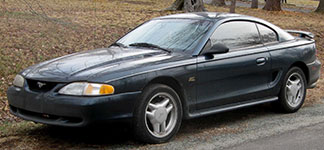 These Ford Mustangs were smooth, stylish, and powerful, solidifying the line's sporty reputation. Base models now sported V6 power, and shoppers could choose the GT designation for swifter performance. With retro styling cues like a side scoop and tribar taillights, these models recalled the original Mustang.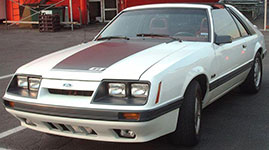 The third-generation was incredibly popular, offering drivers an all-new Mustang GT model with a powerful V8 engine. Four people could spread out comfortably in the sporty cabin. A wide range of trim models was available, providing appealing options for just about every kind of buyer.

In 1973, the oil crisis had a lasting effect on this generation. These Mustangs offered improved fuel economy, but the new emissions regulations had an effect on overall performance.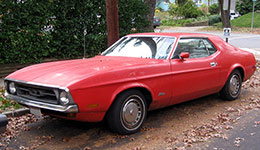 The original Mustang was a game-changer, introducing the world to the four-seat sports coupe. The Fastback 2+2 model even offered increased interior volume - though drivers would have to forgo trunk space. Outside, this new muscle car looked sleek and stylish - like an exotic European sports car.