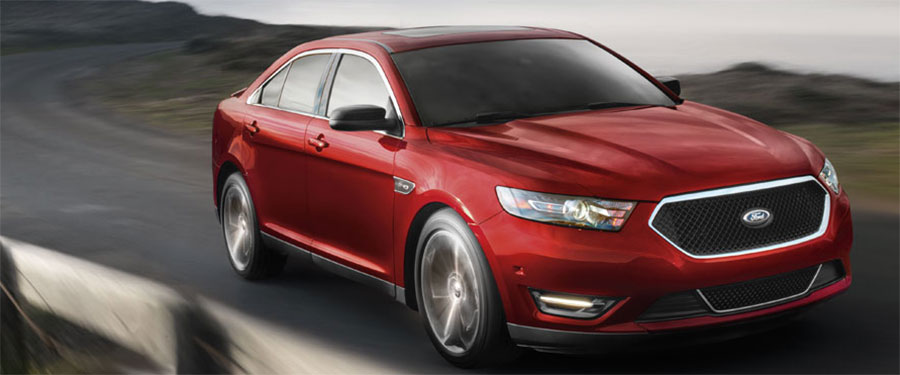 The Ford Taurus is a mid-size sedan that treats drivers to family-friendly space, reliable performance, and excellent tech features. Since it arrived on the scene for the 1986 model year, the Taurus has been ubiquitous on American roadways. If you're shopping for a used Ford Taurus, check out our buying guide to learn more about what's changed over the years.
Used Ford Taurus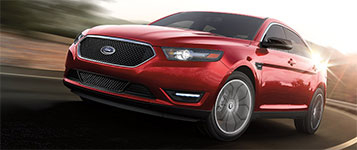 As you shop for a used Ford Taurus, you'll find there's a lot to like about the modern generation. Inside, these models offer roomy, comfortable accommodations for the whole family. Even at highway speeds, the cabin remains hushed, making the Taurus an excellent option for major road trips. Leather upholstery takes passenger comfort to an entirely new level. Besides an air of refinement, the Ford Taurus also delivers a long list of tech features. The MyFord Touch infotainment system keeps you connected on the go. It links to your smartphone so you can make hands-free calls and texts safely, without looking away from traffic. The rearview camera helps you spot any obstacles that might be in your path. Dual-zone climate control means all passengers can maintain their preferred temperature.
Under the hood, the Taurus combines smooth power and impressive fuel mileage. Look for all-wheel-drive models for enhanced traction over wet or snowy roads. For optimal fuel economy, test-drive a Taurus with the turbocharged, 2.0-liter four-cylinder engine. If you crave a truly athletic ride, look for the legendary Taurus SHO model. Its twin-turbo, 3.5-liter V6 offers sports-car-like performance with 365 horses.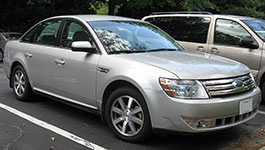 The fifth-generation Taurus is a great used pick. Compared to previous models, it was completely restyled - inside and out. It had reached full-size status, and its increased interior space made it a great pick for big families and socialites. Upscale features, like leather upholstery and the voice-activated Sync system, made drivers feel like they were getting the most bang for their buck.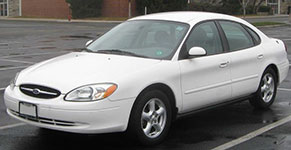 These used Ford Taurus models had a lot to offer - including a strong performance and comfortable, spacious seating. Modern conveniences, like a six-CD player and automatic climate control, helped drivers make the most out of their ride.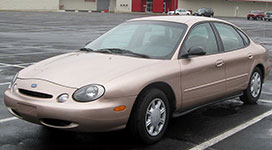 When these used Ford Taurus sedans hit the market, they impressed with their unique exterior style. Inside, the Taurus was once again spacious and family-friendly. Shoppers could choose from base G, mid-range GL, upscale LX, and high-performance SHO models.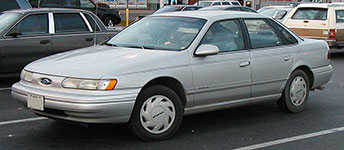 The second-generation Ford Taurus introduced a new exterior style and updated interior comfort. Shoppers could now choose from more powerful engine options. Inside, the Taurus cabin was plush and accommodating.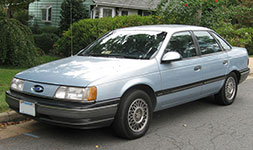 When the Ford Taurus made its debut, it offered major appeal with its handsome exterior style and cutting-edge powertrains. The Taurus SHO was especially impressive, with a 220-horsepower V6 engine that sent it straight to the top of the pops.